Image

WHY NO PLACE FOR HATE
Access tools to proactively address bias and bullying incidents.
What Makes No Place for Hate Unique?
Our program is a holistic, school-wide approach to improving school climate.
See how middle school students are listening to and supporting each other.
Watch Video
Educators and Students Experience the Benefits
Get support in addressing challenging topics.
Get access to thematic lesson plans and discussion guides.
Connect with other teachers across the country.
Attend professional development webinars.
Image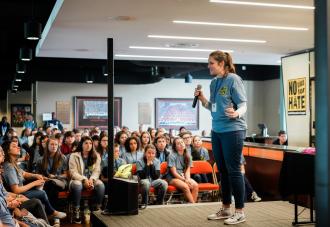 Feel heard and understood at school by teachers and classmates.
Lead the program.
Connect with friends and classmates in an engaging way.
Develop a greater respect for differences.
Image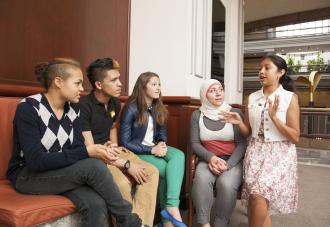 Create a school where all students can thrive.
Access tools to respond to bias and bullying incidents.
Increase students' sense of safety and belonging.
Gain recognition as part of a national movement.
Image