Image

INCIDENT? START HERE
If your school has experienced a bias or hate incident, we are here for you.
First, Be Sure to Intervene
How you respond to biased incidents conveys important messages about your school's culture and values.
Learn best practices and strategies to respond to bias incidents at your middle or high school.
Need to Address a Specific Incident?
Get pre-education reflection questions, the history of the bias, and discussion questions for deeper learning for each type of incident below — all from our Incident Response Guide.
Antisemitic Incidents
Racist Incidents
Anti-Immigrant Bias (Sometimes Called "Xenophobia")
Anti-Muslim Bigotry
Anti-LGBTQ+ Bias
Disability
P.E.A.C.E. — A Proactive Approach to Incident-Response
Adopt our P.E.A.C.E. framework to prepare and respond to hate and bias-related incidents in your school.
Prevent and Prepare.
Be ready for incidents so that you can act quickly when something happens.
Image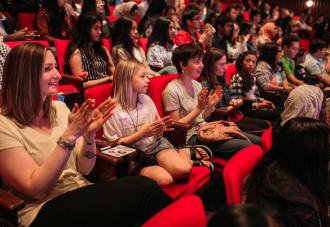 Encourage Reporting.
Young people are often reluctant to tell adults about incidents because they believe it won't help and may make things worse.
Image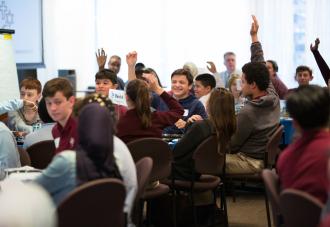 Act Quickly and Respond.
Every reported incident should be responded to in a serious manner which conveys a message that the behavior is unacceptable.
Image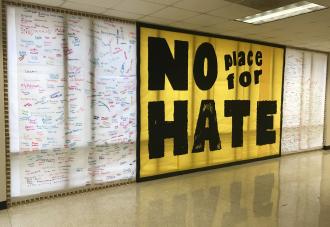 Communicate.
Ensure that everyone understands the reporting procedures. When an incident occurs, keep all members of the school community informed.
Image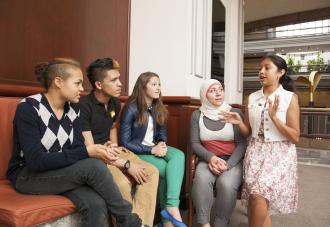 Educate and Heal.
Teaching about bias and how to challenge it is important before an incident occurs and essential to recovery when something does happen.
Image