Image

ABOUT
We are a leading provider of anti-bias education.
Making a difference for 35 years.
The origins of ADL's anti-bias programs date back to 1985, when ADL and WCVB-TV in Boston initiated the A World of Difference® campaign, a series of education and media-driven programs designed to combat prejudice and create effective tools to address these issues in the classroom and community. The campaign's immense success led to ongoing programs across the country and several national awards including a Peabody, Gabriel and Scripps-Howard.
What We Do
Our customizable, interactive training programs and curricula provide the tools for reflection and learning.
Explore Identity
Explore and reflect on the multiple aspects of identity and how it consciously and unconsciously shapes one's worldview. Apply this understanding to recognize the relationship between identity, bias and power.
Image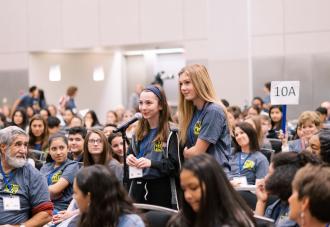 Interpret Differences
Recognize the value of diversity in society. Adopt a vocabulary for speaking about differences, prejudice and discrimination, and develop strategies to communicate across differences.
Image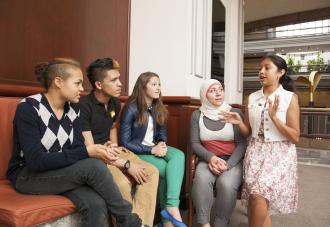 Challenge Bias
Build the capacity to recognize and confront bias within oneself, others and institutions. Examine the relationship between individual biases and systemic oppression, including the impact of intersecting oppressions.
Image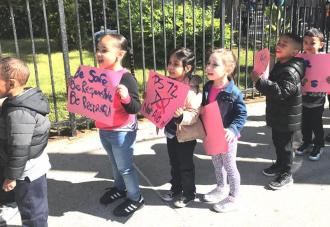 Champion Justice
Put into practice skills to confront bias within oneself, others and institutions and become change agents in one's community and society. Apply this understanding to bring about a more equitable and just society.
Image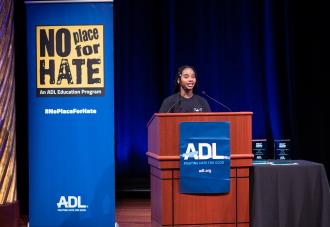 Additional Resources for Anti-bias Education
No Place for Hate Day - 5/11/2023
Join us for No Place for Hate Day to acknowledge students, educators, and school communities by taking over social media using the hashtag #NoPlaceForHate and share your stories of how No Place for Hate is inspiring you to act as an ally.
Image